OVERVIEW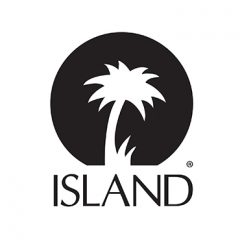 More than 55 years on from its birth in Jamaica, Island Records maintains its position as one of the world's legendary record labels, a coveted destination for new and established artists of every description. Island staked its claim at the beginning of the musical revolution that shook the 1960s and '70s, and continues that trend-spotting spirit of adventure.
Today, Island is home to a varied roster across the US and UK. Its unique ethos has provided the platform for launching some of the biggest artists from across the musical spectrum, including the UK launch of Amy Winehouse, Florence + The Machine, and Mumford & Sons, as well as the diverse and established roster on Island US which includes artists ranging from Shawn Mendes, Demi Lovato, Mike Posner, Bon Jovi, The Killers, to Elton John, Nick Jonas, Jessie Reyez, Bishop Briggs, Jack & Jack, Skip Marley, and many more.
Island Records, which celebrates its 60th anniversary in 2019, is a division of Universal Music Group, the undisputed global music leader.