KINGSHIP Introduces New Character Kurt the Roadie with 5,200 NFT Collection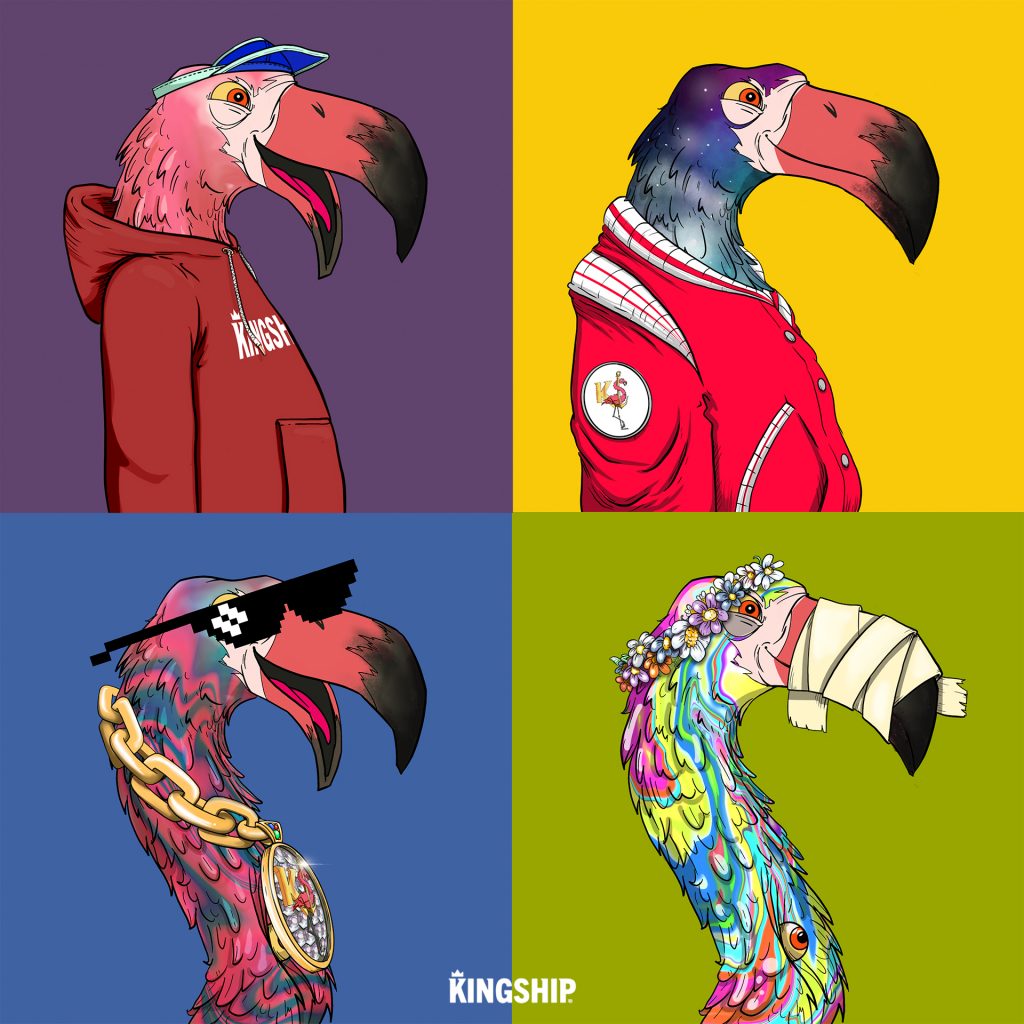 Kurt the Roadie collection includes more than 200 individual hand-drawn traits
KINGSHIP Key Card Holders to Receive Kurt the Roadie Airdrop

SANTA MONICA, Nov. 9, 2022 — KINGSHIP, the NFT supergroup created by 10:22PM consisting of three Bored Apes and one Mutant Ape, today introduced Kurt the Roadie, the newest character in the group's ever-expanding world, as well as a new NFT collection that will be distributed to KINGSHIP Key Card holders.
To mark the arrival, 10:22PM created a collection consisting of 5,200 NFTs of Kurt the Roadie, each with individualized combinations of more than 200 traits hand-drawn by KINGSHIP Creative & Animation Director Jack Lanza. Of the 200 traits, a special selection were designed in collaboration with James Fauntleroy, KINGSHIP's Grammy Award-winning Co-Executive Music Producer and a prolific visual artist.
The NFTs will be randomly airdropped to existing KINGSHIP Key Card holders today. The Kurt the Roadie artwork will be revealed on Monday, Nov. 14, when the KINGSHIP community can use Kurt the Roadie as their personal profile picture. Kurt the Roadie's approved and verified NFT collection can be found at OpenSea.io.
***
For Editors:
Images, animation, logos and other KINGSHIP visual assets can be found here.
KINGSHIP, stylized in all uppercase capital letters, consists of three rare Bored Apes and a rare Mutant Ape: Captain (vocals, bass), KING (lead vocals), Arnell (beats, producer, drums) and Hud (guitar, keyboards, vocals)
For more information on KINGSHIP:
Web: KINGSHIP.io
Discord: https://discord.gg/kingship
Twitter: https://twitter.com/therealkingship
ABOUT 10:22PM
10:22PM is Universal Music Group's next-gen label, 10:22PM has been discovering, developing and empowering artists, digital creators and brands since 2018. Providing an innovative framework with a team of industry endemics, 10:22PM enables boundary-pushing talent to operate as fast and fluidly as the space requires. Using new technology and platforms, alongside first-of-their-kind strategies and execution, 10:22PM keeps its talent & IP at the forefront of entertainment and commerce. Leading the charge toward a web3 future, the label sits at the intersection of music, gaming, NFTs, blockchain and the metaverse.