JAMIE DIAMOND NAMED DIRECTOR OF COMMUNICATIONS FOR UNIVERSAL MUSIC PUBLISHING GROUP
SANTA MONICA, July 13, 2017 – Universal Music Group (UMG), the world leader in music-based entertainment, has named Jamie Diamond to the Global Communications team in the role of Director of Communications for Universal Music Publishing Group (UMPG), effective immediately.
Diamond w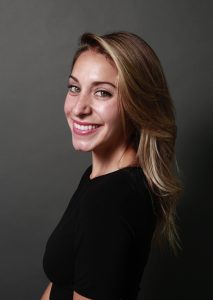 ill oversee internal and external communications, public relations strategy and digital properties for UMPG.  She will be based at UMG's global headquarters in Santa Monica and report to Will Tanous, UMG's Executive Vice President, Communications and Member of the Executive Management Board.
In making the announcement, Tanous said, "Under Jody Gerson's leadership, UMPG has redefined the traditional role of a music publisher, evolving into the most dynamic and progressive company in the industry. Jamie's range of experience in music, digital and brands is well suited to represent UMPG and its songwriters, while serving as a key member of UMG's global communications team."
Diamond previously worked with communications firm Sunshine Sachs and oversaw clients across business, B2B, media and entertainment sectors. Her clients included Vevo, CMT Music Awards, Spotify, Advertising Week, Cablevision, AOL, creative agency Mekanism, The Pink Ceiling, and more.
"UMPG is a respected, global creative haven known for supporting and developing the world's greatest songwriter and songs," Diamond said. "I'm appreciative to Jody Gerson and Will Tanous for this incredible opportunity. I look forward to working with the talented teams at UMPG and UMG."
About Universal Music Group
Universal Music Group (UMG) is the world leader in music-based entertainment, with a broad array of businesses engaged in recorded music, music publishing, merchandising and audiovisual content in more than 60 countries. Featuring the most comprehensive catalog of recordings and songs across every musical genre, UMG identifies and develops artists and produces and distributes the most critically acclaimed and commercially successful music in the world. Committed to artistry, innovation and entrepreneurship, UMG fosters the development of services, platforms and business models in order to broaden artistic and commercial opportunities for our artists and create new experiences for fans. Universal Music Group is a Vivendi company. Find out more at: http:// www.universalmusic.com.
About Universal Music Publishing Group
Universal Music Publishing Group (UMPG) is a leading global music publisher with 43 offices in 36 countries. UMPG represents music in every genre from some of the world's most important songwriters and catalogs. These include ABBA, Adele, A Great Big World, Jhené Aiko, Alabama Shakes, Axwell & Ingrosso, Bastille, Beach Boys, Beastie Boys, Irving Berlin, Leonard Bernstein, Jeff Bhasker, Justin Bieber, Chris Brown, Mariah Carey, The Clash, Coldplay, J.Cole, Elvis Costello, Miley Cyrus, Jason Derulo, Neil Diamond, Disclosure, Danny Elfman, Eminem, Gloria and Emilio Estefan, Florence + the Machine, Future, Martin Garrix, Selena Gomez, Ariana Grande, Al Green, Haim, Halsey, Emile Haynie, Jimi Hendrix, Kacy Hill, Sam Hunt, Imagine Dragons, Demi Lovato, Carly Rae Jepsen, Billy Joel, Elton John/Bernie Taupin, Tobias Jesso Jr., Joe Jonas, Nick Jonas, the Mamas and Papas, Pearl Jam, Linkin Park, Steve Mac, Post Malone, Maroon 5, Shawn Mendes, Metallica, Miguel, Nicki Minaj, Mumford & Sons, Jimmy Napes, R. City, Randy Newman, Red Hot Chili Peppers, New Order, Ne-Yo, Steve Perry, Otis Redding, R.E.M., Carole Bayer Sager, Gustavo Santaolalla, Sex Pistols, Paul Simon, Brit
ney Spears, Stax (East Memphis Music), Swedish House Mafia, Justin Timberlake, U2, Keith Urban, Diane Warren, Andrew Lloyd Webber, Jack White, Zedd and many more.