GARY CHAN APPOINTED MANAGING DIRECTOR OF UNIVERSAL MUSIC HONG KONG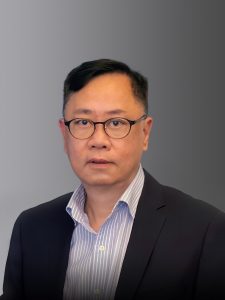 Beijing, November 15, 2023 – Universal Music Greater China (UMGC), a division of Universal Music Group (UMG), the world leader in music-based entertainment, today announced the appointment of widely respected entertainment industry executive Gary Chan, as Managing Director of Universal Music Hong Kong and Senior Vice President of Universal Music Greater China, effective immediately. He will be based in Hong Kong and will report directly to Timothy Xu, Chairman and CEO of Universal Music Greater China.
With a career spanning over three decades, Gary Chan holds unparalleled expertise in the music and entertainment landscapes across the Greater China region and beyond, and joins UMGC from Media Asia Group Holdings Limited, where he served as Executive Director for fifteen years, managing operations across Asia and its portfolio of over fifty iconic artists, including Andy Lau, Sammi Cheng, Leon Lai, and Miriam Yeung.
Prior to joining Media Asia Group, Chan served as Managing Director at both Warner Music Hong Kong and EMI Music Hong Kong. During his tenure at Warner Music, he introduced artist management within the company, developing a full-service business for artists in the region. Additionally, he helped foster breakthrough talents including Khalil Fong, Fiona Sit, Endy Chow, Pakho Chau, Shine, and deepened collaborations between Hong Kong and Taiwan to successfully develop acts such as Eric Moo, Cheung Yu and Jeff Cheung.
His long professional career within the entertainment industry in the region began in 1988, where he was responsible for distributing TVB dramas to global markets for TVB International, Hong Kong's premier television station. Additionally, he was a co-founder of the acclaimed film company, Milkyway Image in 1996, alongside the distinguished directors Johnny To and Wai Ka-Fai, another significant and culturally impactful highlight of his stellar career.
In making the announcement, Timothy Xu, Chairman and CEO of Universal Music Greater China, said, "Gary's remarkable contributions to the entertainment industry extend far beyond Hong Kong, marking his dedication and visionary approach. At Universal Music, we have built upon the distinct legacy of the PolyGram label, shaping Canto-pop culture and profoundly impacting the music scenes in Hong Kong and Asia over the past half-century. With Gary stepping into this pivotal role, we not only reaffirm our commitment to uphold this legacy but also set our sights on the future. His leadership will be instrumental in driving the next wave of growth for Chinese music culture and unlocking greater global success."
Gary Chan said, "I'm deeply honored to be entrusted with this role. Hong Kong, with its rich cultural tapestry and innovative spirit, remains a creative hub in the entertainment industry. At Universal Music, I anticipate an exciting journey ahead. Together, we will harness our creative strengths to venture into new areas and develop innovative strategies, ensuring our position as leaders in the ever-changing music world."
A true leader of the local music industry, Chan served as the Chairman of IFPI Hong Kong for ten years, from 2016 to September 2023, and has held the position of Secretary for the Hong Kong Performing Industry Association since 2009.
He holds a Bachelor of Sciences in Management Sciences from the University of Warwick, UK.
About Universal Music Group
At Universal Music Group, we exist to shape culture through the power of artistry. UMG is the world leader in music-based entertainment, with a broad array of businesses engaged in recorded music, music publishing, merchandising and audiovisual content. Featuring the most comprehensive catalogue of recordings and songs across every musical genre, UMG identifies and develops artists and produces and distributes the most critically acclaimed and commercially successful music in the world. Committed to artistry, innovation and entrepreneurship, UMG fosters the development of services, platforms and business models in order to broaden artistic and commercial opportunities for our artists and create new experiences for fans. For more information on Universal Music Group visit www.universalmusic.com