Jody Gerson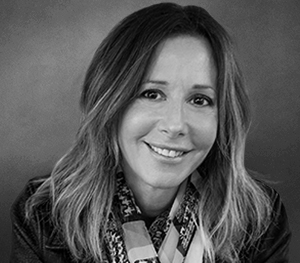 Jody Gerson is Chairman and CEO of Universal Music Publishing Group, one of the world's leading global music publishing companies. With over three decades of experience, she has demonstrated an exceptional ability to identify and develop talent, earning a reputation as one of the industry's preeminent creative executives. Gerson oversees all global activities of the publishing company, which publishes some of the most popular and legendary songwriters and artists in music. Prior to joining Universal Music, Gerson served as Co-President of Sony/ATV Music Publishing, a position she assumed in 2008. Her first signing at Sony/ATV was then unknown singer/songwriter Lady Gaga, who went on to become one of the most successful artists and songwriters in the world. During her career, Gerson has also signed and nurtured the careers of such artists and songwriters as Alicia Keys, Enrique Iglesias, Pharrell Williams, Norah Jones, Matt Miller, Pitbull, RedOne, Dallas Austin, Jermaine Dupri and Jeff Bhasker, among others.
Gerson began her career at Chappell music where she worked with numerous songwriters and recording artists including Bernie Taupin, R.E.M. and Rod Stewart.  After six years at Chappell, Gerson joined EMI where she assembled a roster of some of the most critically acclaimed and successful writers in music, including Jermaine Dupri and Dallas Austin.
In 1996, Gerson signed a 14-year old Alicia Keys, whose album Songs in A Minor went on to sell 10 million copies and win five Grammy Awards in 2002, including Best New Artist and Song of the Year. Gerson also signed Norah Jones, who earned five Grammys in 2003 for her album Come Away with Me.
Outside of music, Gerson has also served as a producer of the successful films Drumline and ATL and as executive producer for VH1's Drumline 2.