ERIC WONG PROMOTED TO CHIEF OPERATING OFFICER, ISLAND RECORDS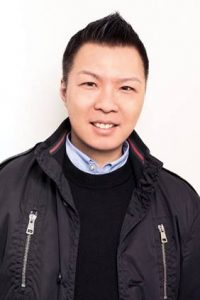 NEW YORK, August 20, 2018 – Eric Wong has been promoted to Chief Operating Officer (COO), Island Records, it was announced today by Darcus Beese, President, Island Records. Wong, who is based in New York, will run operations for the entire label.
"Eric's long and successful background in the recording industry make him truly deserving of this new post as COO of Island," said Darcus.  "He brings a world of experience to every endeavor and has nurtured strong relationships with our artists and their management teams,  I've never worked with someone who has such passion, drive and care for artists."
"I am extremely proud of the confidence that Darcus Beese has shown in me," said Wong.  "Island has been my heart and home for the better part of two decades now, and I am excited to step into this role keeping the label and its artists at the forefront." 
Wong was recently included in Billboard's "Power Branding" issue and has served as Executive Vice President/General Manager, Island Records, since 2014, where he has been pivotal in the success of Shawn Mendes, Demi Lovato, Nick Jonas, Fall Out Boy, Tove Lo, the Killers, Bon Jovi, Mike Posner, and others.  Prior to that, Wong spent three years as Executive Vice President, Marketing, at the former Island Def Jam Music Group (IDJ), where he played an integral role in the creation, development, and execution of all artist marketing strategies.  
Wong first joined IDJ in 1999, after graduating from New York University.  During those early years at IDJ, he developed marketing campaigns and built strong relationships with the label's roster of multi-platinum artists.  In 2006 Wong worked at Bad Boy Entertainment, as Chief Marketing Officer, and simultaneously Senior Vice President, Marketing, Atlantic Records.  Wong oversaw the careers of Sean "Diddy" Combs, Jay-Z, Janelle Monaé, Toni Braxton, and more.  Before returning to IDJ in 2011, Mr. Wong successfully founded Wong Management in 2009, working with a roster that included Mariah Carey.