EMI MUSIC SOUND FOUNDATION REACHES £6MILLION GRANT MILESTONE
More Than 6400 Young People Gain Access to Music Education Through Charity's Grants, Bursaries and Hardship Funds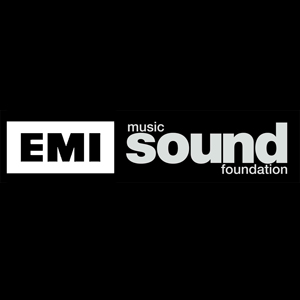 LONDON, OCTOBER 14, 2016 – EMI Music Sound Foundation, an independent music education charity established in 1997 to support and improve opportunities for schools and young people in the UK & Ireland, has reached a £6million grant distribution milestone. EMI Music Sound Foundation has been supported since 2012 by Universal Music Group (UMG), the global parent company of EMI and its affiliate labels.
Since its founding, EMI Music Sound Foundation has provided more than 6,400 young people, and numerous schools with financial awards totalling more than £6million through its unique programme of support. The Foundation is accessible to children from all backgrounds, with additional support available through its hardship fund to provide more than 250 young people in schools with music lessons each year.
The charity has long established relationships with 36 secondary schools across the country, having provided sponsorship grants that have helped institutions to specialise in teaching music and the performing arts.  It has also helped provide specialist music training for more than 200 primary school teachers across the country.
In addition, more than 500 applicants have benefitted from funding grants from EMI Music Sound Foundation's bursary funding to eleven colleges: Royal Academy of Music, English National Opera, Royal Conservatoire Scotland, Birmingham Conservatoire, Royal Welsh College of Music and Drama, Centre for Young Musicians, National Children's Orchestra, Irish World Music Centre, National Youth Jazz Orchestra and BIMM institutions in Brighton, Bristol and London.
Adam Barker, Chair of EMI Music Sound Foundation and Universal Music UK's Director of Business Affairs, said: "We believe that music should be a part of every child's education and development. The EMI Music Sound Foundation is committed to providing access to music education to as many young people as possible – and from the most diverse backgrounds – for many years to come."
Jonathan Williams, Head of Music at Stradbroke High School, Suffolk, said, "We are extremely grateful to the EMI Music Sound Foundation for having the vision to support schemes that nurture a love of music in young people. This exciting project is helping to inspire primary school pupils to learn a musical instrument."
Sean Collins, Head of Art at Bluecoat Academy, Nottinghamshire, said, "This has given us diversity in our teaching approach for Year 7 and Year 8 – allowing students to experience using a string instrument. They have been enthusiastically used already and will be an integral part of the curriculum from now on."
About EMI Sound Foundation
EMI Music Sound Foundation is an independent music education charity, established in 1997 to improve young peoples' access to music education in the UK & Ireland. The Foundation has helped over six thousand schools, young people and teachers improve their access to music through the purchase of musical instruments and equipment and bursaries to over 500 music students around the UK to help with fees and living costs.  The charity has supported 36 specialist Performing Arts schools and has given over £6 million in donations, to date. Find out more at: http://www.emimusicsoundfoundation.com/
About Universal Music Group
Universal Music Group (UMG) is the world leader in music-based entertainment, with a broad array of businesses engaged in recorded music, music publishing, merchandising and audiovisual content in more than 60 countries. Featuring the most comprehensive catalog of recordings and songs across every musical genre, UMG identifies and develops artists and produces and distributes the most critically acclaimed and commercially successful music in the world. Committed to artistry, innovation and entrepreneurship, UMG fosters the development of services, platforms and business models in order to broaden artistic and commercial opportunities for our artists and create new experiences for fans. Universal Music Group is a Vivendi company. Find out more at: http://www.universalmusic.com