DEF JAM RECORDINGS NAMES STEVEN VICTOR EXECUTIVE VICE PRESIDENT AND HEAD OF A&R
Respected Manager and A&R Executive Brings Successful Track Record of Artist Signings and Development to the Iconic Record Label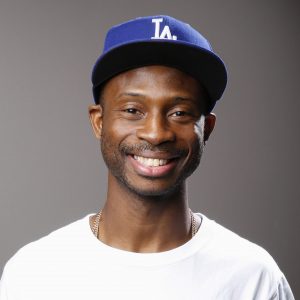 NEW YORK, October 17, 2017 – Steven Victor, respected artist manager and A&R executive, is joining Def Jam Recordings, effective immediately, as Executive Vice President and Head of A&R. He will join the legendary label's senior executive team, leading the company's creative initiatives and overseeing its talented A&R department.
Victor comes to Def Jam with an extensive network of artists, writers and producers that he developed in his roles as a manager heading William Victor Management, Chief Operating Officer of G.O.O.D Music and Senior Vice President of A&R for the Universal Music Group. Victor will be based in Def Jam's New York offices and report to Paul Rosenberg, who will become CEO of the label on January 1, 2018.
Victor said, "I've worked within the Def Jam family for years and am honored to be part of the new leadership driving the future success of this iconic label. I'm genuinely excited to continue Russell and Rick's legacy of discovering and developing new artists while creating new opportunities for our incredible talent. I'd like to thank Sir Lucian and Paul for trusting me with this task and look forward to working with the A&R and management teams at Def Jam."
Victor began his career in the publicity department of Interscope Geffen A&M, working with artists including Nelly Furtado, Jadakiss and Clipse. He has played an integral role as the Chief Operating Officer of G.O.O.D Music, a joint venture with Kanye West and Def Jam. He has also led the careers of artists through his management company, William Victor Management whose clients include Pusha T and Dream.
Most recently, Victor signed, developed and helped break hip hop artist Desiigner, whose debut single "Panda" hit No. 1 on the Billboard Hot 100 on May 7 and held that position for two consecutive weeks. The song, which has been certified Platinum by the RIAA, hit No. 2 on Digital Songs chart and topped both charts for Streaming Songs and Hot R&B/Hip-Hop Songs.