DECCA RECORDS, VERVE LABEL GROUP AND GLOBE SOUNDTRACK & SCORE ANNOUNCE THE LAUNCH OF MERCURY CLASSICS SOUNDTRACK & SCORE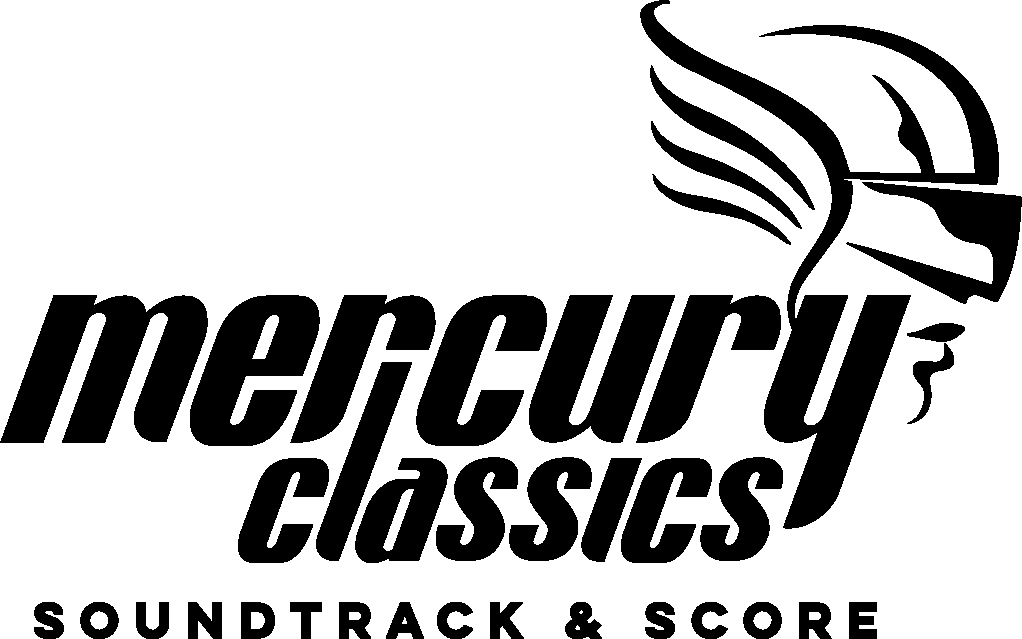 A NEW GLOBAL DESTINATION FOR FILM AND TV SOUNDTRACKS AND SCORE COMPOSERS
First projects include Till and Women Talking
LONDON and NEW YORK, 13 October 2022 – Universal Music Group (UMG) divisions, Decca Records, Verve Label Group (VLG) and Globe Soundtrack & Score today announce that they are joining forces to launch Mercury Classics Soundtrack & Score – a new boutique record label dedicated to the art of soundtrack & score and positioned at the vanguard of film and TV soundtrack creativity, worldwide. This collaboration will support today's leading score composers and artists as they undertake major audio-visual projects globally.
The first major releases to be announced through Mercury Classics Soundtrack & Score are Till (Orion Pictures), composed by BAFTA-winning Abel Korzeniowski and co-written and directed by Chinonye Chukwu, and Women Talking (Orion Pictures), the highly-emotive score by Oscar®, BAFTA and Grammy Award®-winning composer Hildur Guðnadóttir, based on the novel by Miriam Toews, and written and directed by Academy Award®-nominee Sarah Polley.
These will be followed in 2023 by the soundtrack to A Good Person (MGM), written and directed by Golden Globe®-nominee Zach Braff and starring Oscar®-winner Morgan Freeman and Oscar®-nominee Florence Pugh, with a score composed by Bryce Dessner.
UMG has a long history of releasing award-winning soundtracks across its labels. From 2015-2021, a consecutive run of seven Oscar®, BAFTA and Grammy Award®-winning scores were released or distributed by a UMG label or composed by a UMG artist. Among those, Decca was responsible for The Hateful Eight by Ennio Morricone and The Shape of Water by Alexandre Desplat, while VLG artist Jon Batiste was behind the jazz-infused score to Disney/Pixar movie Soul (composed alongside Trent Reznor and Atticus Ross). Elsewhere, Decca's Ludovico Einaudi provided the music for Academy Award®-winning films Nomadland and The Father.
In recent years, a wealth of acclaimed scores have been released across Decca, VLG and Globe, and now, all three partners are coming together to create a unified central hub: consolidating their expertise together, with affiliated partners worldwide to create a bespoke home for soundtracks which puts the composer-artist and their music at its core. With new hubs in LA, NY and London, backed by UMG's global reach, Mercury Classics Soundtrack & Score – with Lana Thompson newly appointed as label manager – is focused on delivering unique and creative campaigns for these works. The new label will also enhance the profile and reach of the composers behind them and release soundtracks that appeal to the dedicated and loyal fans and collectors of the beloved genre.
Dickon Stainer, President and CEO of Global Classics & Jazz and Verve Label Group says: "The launch of Mercury Classics Soundtrack & Score reinforces Universal Music Group's status as the world's most soundtrack-friendly music company. A succession of Academy Award®-winners for original score have either been distributed by a UMG label or composed by a UMG artist – from Ennio Morricone's The Hateful Eight to Hildur Guðnadóttir's The Joker. This exciting new international label venture will enable us to reach ever-wider audiences, and deepen our support for today's leading score composers and performers."
Laura Monks and Tom Lewis, Co-Presidents of Decca Records Group, comment: "Decca has always been at the forefront of championing the composer artist, which is reflected in its remarkable record of success with world-class soundtracks. Combined with our global colleagues and with this new label, our work across award-winning soundtracks will be rightly amplified. We feel the emotion and storytelling that comes from great soundtracks deserves its own dedicated focus and Mercury Classics Soundtrack & Score will serve to do that."
Marc Robinson, President of Globe and Co-President, Mercury Studios, adds: "As we continue to be at the growing intersection of music and film making, Mercury Classics Soundtrack & Score is an exciting opportunity for film makers, composers, and musicians alike. We all know the powerful role music takes in the audio-visual space, and by working early on with creators we are now best placed to help bring their musical aspirations to life, with some of the best musical artists and collaborators.  With the upcoming releases of Women Talking and A Good Person, Mercury Classics Soundtrack & Score will lead the charge as the home to the most exciting and diverse soundtracks & scores."
Decca has a long and storied history when it comes to soundtracks, having worked with celebrated composers such as Hans Zimmer, Ennio Morricone, Howard Shore, Dario Marianelli and John Williams through to Max Richter, Isobel Waller-Bridge, Jonny Greenwood and Nainita Desai. In 2020, the label celebrated the 20th anniversary of Hans Zimmer's Gladiator score and a year later released Zimmer's best-selling Bond soundtrack No Time To Die, featuring the Oscar®-winning title track by Billie Eilish, co-written with her brother Finneas O'Connell. In the UK, the No Time To Die soundtrack broke records – peaking at No.7 in the Official Album Charts, becoming the highest-charting soundtrack from the James Bond franchise and the highest-charting album for Hans Zimmer. Last year the label also released the soundtrack to Joe Wright's critically-acclaimed drama Cyrano with music by Bryce and Aaron Dessner of Grammy Award®-winning American rock band The National and lyrics from the band's Matt Berninger and composer Carin Besser. This year has also seen the release of soundtracks including Clint Mansell's She Will, and – released on the new Mercury Classics Soundtrack & Score label – Howard Shore's Crimes of the Future, Hannah Peel's Rogue Agent and Mychael Danner's Where The Crawdads Sing.
Verve Label Group shares an innovative approach to soundtracks. As well as working closely with Decca as the US partner for their soundtracks, VLG has also collaborated with composers Danny Bensi and Saunder Jurriaans on the music to hit TV series Ozark (releasing four seasons over four years) and released the Transparent: Musicale Finale soundtrack.
Having launched in 2017, Globe Soundtrack & Score has already made a big impact in the past five years. The division, which is part of Universal Music UK and Abbey Road Studios, has been behind 19 soundtracks, ranging from the Jessie Buckley-led Wild Rose to Idris Elba's directorial debut Yardie, as well Amelia Warner's score for Mary Shelley and The Phantom of the Open by Isobel Waller-Bridge, recently released on Decca.
Insta: https://instagram.com/mercurysoundandscore
Facebook: https://facebook.com/Mercurysoundtrack
Twitter: https://twitter.com/ScoreMercury
Website: www.Mercuryclassicssoundtrack.com 
—