DAVID KOKAKIS ELEVATED TO CHIEF COUNSEL OF UNIVERSAL MUSIC PUBLISHING GROUP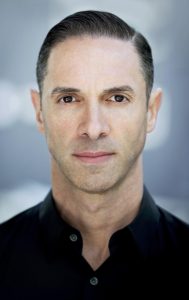 SANTA MONICA, July 26, 2018 – Universal Music Publishing Group (UMPG), a leading global music publishing company, today announced David Kokakis has been elevated to the newly-created role of Chief Counsel where he will continue leading UMPG's Business and Legal Affairs team and the company's digital rights management. He will remain based in UMPG's global headquarters in Santa Monica and report to Marc Cimino, Chief Operating Officer of UMPG.
In his new role, Kokakis will also work closely with labels at parent company Universal Music Group (UMG) to maximize synergies between, and digital revenues for, publishing and recorded music assets. As part of this position, he will additionally report to Jeff Harleston, General Counsel and Executive Vice President of Business & Legal Affairs for Universal Music Group worldwide.
"In this elevated role, David will be strategically positioned to help Universal continue to stay ahead in providing UMG's songwriters and artists with best-in-class service in maximizing royalty streams in the modern-day music industry," said Cimino.
"David's deep expertise across the legal, international and digital business will be a tremendous asset as we develop collaborative strategies between publishing and recorded music," said Harleston. "By coordinating these efforts, we hope to unlock new commercial opportunities for recording artists, songwriters and catalogs."
"There is significant growth potential as global consumption of music-centric content continues its steady transition to digital platforms, and opportunities can be maximized through greater collaboration between UMG and UMPG," said Kokakis. "I am grateful to Marc, Jeff and UMPG's Chairman and CEO Jody Gerson for entrusting me to develop joint initiatives that will add value for our songwriters and artists."
In his prior role as Executive Vice President/Head of UMPG's Business & Legal Affairs, Business Development and Digital, Kokakis helped shape the company's international digital strategies and business development initiatives, and oversaw deal negotiations, government relations and litigation matters.
During his nine-year tenure at UMPG, Kokakis led negotiations for multi-territory publishing licenses with Facebook and YouTube, as well as helped reach exclusive global publishing agreements with a number of UMPG's leading songwriters.