CONCORD AND UNIVERSAL MUSIC GROUP EXTEND DISTRIBUTION AGREEMENT
Nashville, TN – December 21, 2020 – Concord has renewed its global distribution agreement with Universal Music Group (UMG), continuing a successful partnership that has spanned more than 15 years. Under the new contract, UMG will continue to physically and digitally distribute releases from Concord's frontline labels, led by Chief Label Executive Tom Whalley, and catalog projects led by Chief Catalog Executive Sig Sigworth, including recordings from Craft Recordings, Fantasy Records, Fearless Records, Loma Vista Recordings, Rounder Records, Concord Jazz and the #1 children's brand KIDZ BOP.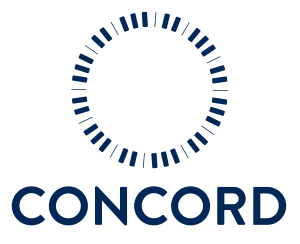 "UMG and Concord have built a wonderful relationship over the past 15 years," said Concord CEO Scott Pascucci. "As we have grown, they have provided the support that we needed to expand the worldwide success of our frontline labels, the KIDZ BOP franchise, Craft Recordings, and the rest of our catalog. We are very pleased to be renewing this partnership with Universal."
"Our partnership with Concord is built on a foundation of shared values," said Sir Lucian Grainge, Chairman and CEO of Universal Music Group. "We both put artists and creativity at the center of everything we do. I couldn't be happier to extend our partnership and l look forward to even more success working with Scott, Tom, Sig and the entire Concord team."
UMG has been integral in Concord's recent label expansion, assisting in developing and breaking new artists and promoting established artists. Concord's master recording catalog, rich in legacy and content and curated by Craft Recordings, has also provided this long-term distribution collaboration with many rewarding projects.
ABOUT CONCORD
Concord is the independent, worldwide leader in the development, management and acquisition of sound recordings, music publishing and theatrical performance rights. Concord has offices in Nashville, Los Angeles, New York, London, Berlin and Miami and operates via three primary operating divisions:
CONCORD RECORDED MUSIC is comprised of five active labels across many musical genres: Concord Records, Fantasy Records, Fearless Records, Loma Vista Recordings and Rounder Records. Concord is also home to the #1 kids' music brand, KIDZ BOP. The company's historical labels are managed by its Craft Recordings team, and include such storied imprints as Fania, Independiente, Milestone, Musart, Nitro, Pablo, Prestige, Riverside, Savoy, Specialty, Stax, Telarc, Varèse Sarabande, Vee-Jay and Wind-up. Concord's master recording portfolio contains more than 16,000 active albums and includes no less than 284 GRAMMY® winners (representing over 6.5% of all the GRAMMYs® ever awarded) and over 400 gold, platinum, multi-platinum and diamond RIAA certifications across 215 titles.
CONCORD MUSIC PUBLISHING represents more than 400,000 copyrighted works by the world's most celebrated songwriters, composers and lyricists. Spanning nearly two centuries of song, through a vast array of genres and territories, Concord Music Publishing also supports a diverse group of contemporary creators producing important and popular new songs and musical works. Concord Music Publishing is home to the world's leading classical music publisher, Boosey & Hawkes, and operates, as an exclusive joint venture, top pop music publisher, Pulse Music Group.
CONCORD THEATRICALS is the world's most significant theatrical company, comprising the catalogs of R&H Theatricals, Samuel French, Tams-Witmark and The Andrew Lloyd Webber Collection. Concord Theatricals is the only firm providing truly comprehensive services to the creators and producers of plays and musicals, including theatrical licensing, music publishing, script publishing, cast recording and first-class production.
Concord is a private company funded by long-term institutional capital and members of Concord's management team. At the forefront of intellectual property valuation, acquisition and utilization, the Concord investment underscores the partners' belief in the lasting and appreciating global value of superior original creative content.
ABOUT UNIVERSAL MUSIC GROUP
Universal Music Group (UMG) is the world leader in music-based entertainment, with a broad array of businesses engaged in recorded music, music publishing, merchandising and audiovisual content in more than 60 countries. Featuring the most comprehensive catalog of recordings and songs across every musical genre, UMG identifies and develops artists and produces and distributes the most critically acclaimed and commercially successful music in the world. Committed to artistry, innovation and entrepreneurship, UMG fosters the development of services, platforms and business models in order to broaden artistic and commercial opportunities for our artists and create new experiences for fans. Universal Music Group is a Vivendi company.