CAPITOL MUSIC GROUP'S STEVE BARNETT ANNOUNCES RETIREMENT
Jeff Vaughn and Michelle Jubelirer Tapped to Lead Company
Iconic Company Revitalized Over Barnett's Eight-Year Run at Helm of Capitol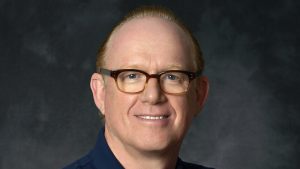 HOLLYWOOD, November 5, 2020 – Capitol Music Group (CMG) Chairman & CEO Steve Barnett will retire on December 31, 2020, capping an illustrious 50-year career in the music business, including eight years at the helm of CMG, which he rebuilt into an industry powerhouse.
Barnett announced his long-planned decision to the full company this morning, in conjunction with Universal Group Chairman & CEO Sir Lucian Grainge. The two also jointly announced the promotion of Jeff Vaughn and Michelle Jubelirer to serve as CMG's next leaders. Vaughn, currently President of Capitol Records, will become CMG Chairman and CEO, and current CMG COO Jubelirer will serve as CMG's President and COO.
According to Steve Barnett, "This has been an incredible journey, and I've been tremendously fortunate to work with such amazing people along the way. I am indebted to Lucian for his unwavering belief in me and for his unreserved support for our efforts these entire eight years. To say that I will always be grateful to him is truly an understatement. Michelle was the first to join me at CMG and has been my partner in revitalizing the company and creating an environment where artists and our employees could thrive. From the moment Jeff joined us, I knew he'd quickly make his mark on Capitol, and I'm certain that he and Michelle are the perfect team to guide CMG into the future. My appreciation extends to Boyd Muir and my many friends at UMG who have been there for me and my team these past eight years. I thank you all."
Sir Lucian Grainge, Chairman and CEO of Universal Music Group, said, "When we acquired EMI, Capitol was a gem that had lost its luster. Under Steve's leadership, Capitol has been rebuilt into one of music's greatest homes for artist and employee talent. It's a fitting crown to Steve's incredible five-decade career. To assure that Capitol's next chapter is equally successful, we have appointed two gifted executives to lead the company . On behalf of the entire UMG family, I congratulate Jeff and Michelle on their well-deserved promotions and I especially want to thank Steve for making Capitol shine bright once again and wishing him a wonderful retirement with Nancy and the children."
Barnett was named to his post by Grainge in November 2012 after the latter and UMG acquired EMI Records earlier that year. The pair formulated a roadmap for the newly-minted Capitol Music Group that centered on a multi-label approach—consisting of Capitol Records, Motown Records, Astralwerks, Capitol Christian Music Group (CCMG), Blue Note Records and Caroline—that became integral to the company's revitalization and ascent to its industry- and culture-leading statures. Barnett and Grainge quickly relocated the company's headquarters from New York back to its historic Hollywood home, and completed a multi-year renovation of its iconic Capitol Tower and historic Capitol Studios, in advance of the company's 75th anniversary celebration in 2017.
Under Barnett's leadership, CMG's focus on artist development resulted in 32 breakout artists that have generated 93 million global and 60 million U.S. adjusted albums to date. During Barnett's tenure, the company introduced such recently minted superstars as Sam Smith, Halsey, Lewis Capaldi, NF, Niall Horan, Queen Naija, Troye Sivan, Hillsong United and Maggie Rogers to the cultural landscape, resulting in some of the most successful releases of this decade.
Forging important partnerships has also been key to CMG's success; Motown's innovative alliance with Atlanta-based Quality Control Music, has resulted in the rise of global superstars such as Lil Baby, Migos, City Girls and Lil Yachty
The company's independent distribution and label services arm, Caroline, offered artists and boutique labels the option of retaining their independence, while providing them the resources of a major label operation. This approach has resulted in hugely successful partnerships with labels such as 10K Projects whose artists include Surfaces, Internet Money, Trippie Redd and iann dior. Other successful partnerships with artists and labels include Surf Mesa through CMG's Astralwerks label, SHAED through Photo Finish and independent band Judah & The Lion.
Barnett and CMG helped superstars such as Paul McCartney, Katy Perry and Beck achieve new career heights, while highly competitive acquisitions of the complete music catalogs of McCartney, Bee Gees, Neil Diamond and ABBA burnished the company's reputation as a steward of popular music's most important legacies.
About Steve Barnett
Steve Barnett is the Chairman and CEO of Capitol Music Group (CMG). He was appointed to that position in November 2012 and charged with revitalizing the former EMI Recorded Music after its acquisition by Universal Music Group (UMG) earlier that year. He is responsible for the overall direction and management of the company, which includes Capitol Records, Motown Records, Blue Note Records, Astralwerks, and Capitol Christian Music Group . Also under Barnett's purview are the world-renowned Capitol Studios and Caroline: the company's independent label services and distribution division. Capitol Music Group is based in Hollywood, California in the iconic Capitol Records Tower.
Prior to taking the helm at CMG, Barnett was Co-Chairman and COO of Columbia Records, having been at that company since December 2005 and responsible for the overall management of that historic label. During Barnett's tenure there, the company's market share rose consistently, resulting in a 50% increase in current market share (27% overall) between 2009 and 2012, and attaining the #1 slot among all labels in 2011 and 2012.
Barnett first joined Sony Music's Epic Records in 1996 as Senior Vice President, International, rising to Senior Vice President Worldwide Marketing for the label in 1997, then serving as Executive Vice President/ General Manager for four years after that, and rising to label President in 2004. Prior to joining Epic, Barnett was President of Hard To Handle Management, where his clients included AC/DC. He began his career in 1970 as an agent in London. He was born on February 19, 1952 in Wolverhampton, England.
About Capitol Music Group
Capitol Music Group (CMG) is composed of Capitol Records, Virgin Records, Motown Records, Blue Note Records, Astralwerks, Harvest Records and Capitol Christian Music Group, as well as Capitol Studios and the company's independent distribution and label services arm, Caroline. Capitol Music Group is based in Hollywood, California in the iconic Capitol Tower.
Artists that record for CMG labels include: Erykah Badu, The Beach Boys, The Beatles, Beck, Bee Gees, Jon Bellion, Rosanne Cash, Christine and the Queens, City Girls, Neil Diamond, Fletcher, Robert Glasper, Halsey, Don Henley, Hillsong United, Niall Horan, Judah And The Lion, Tori Kelly, Kem, Lil Baby, Lil Yachty, Charles Lloyd, tobyMac, Paul McCartney, Migos, NCT 127, Ne-Yo, NF, Norah Jones, Katy Perry, Gregory Porter, Maggie Rogers, Calum Scott, Bob Seger, Troye Sivan, Vince Staples, SuperM and Chris Tomlin. For the U.S.: Disclosure, Empire Of The Sun and Sam Smith.
Capitol Music Group is a division of Universal Music Group.
About Universal Music Group
Universal Music Group (UMG) is the world leader in music-based entertainment, with a broad array of businesses engaged in recorded music, music publishing, merchandising and audiovisual content in more than 60 countries. Featuring the most comprehensive catalog of recordings and songs across every musical genre, UMG identifies and develops artists and produces and distributes the most critically acclaimed and commercially successful music in the world. Committed to artistry, innovation and entrepreneurship, UMG fosters the development of services, platforms and business models in order to broaden artistic and commercial opportunities for our artists and create new experiences for fans. Universal Music Group is a Vivendi company. Find out more at: http://www.universalmusic.com.