BRIAN CELLER JOINS UNIVERSAL MUSIC UK AS EVP, HEAD OF INTERNATIONAL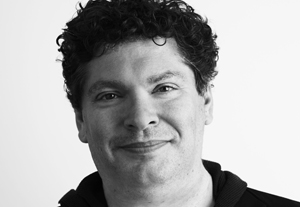 LONDON, April 26th 2016 – Universal Music UK is underlining its commitment to taking UK-signed talent around the globe with the appointment of Brian Celler as EVP, Head of International. This is a new post at Britain's market-leading record company, with Celler reporting to Chairman and CEO David Joseph. In his new role, Celler will work with UMG's companies in more than 60 countries promoting artists signed to the UK company and leveraging UMG's global reach.
After more than 20 years in international marketing and artist management, Celler has built an outstanding reputation across the global music industry, most notably for his work with U2. He joined Principle/Maverick Management as Managing Director in 2009 and for seven years was immersed in all aspects of the band's management operations including touring, recording and marketing.
David Joseph says, "We have got to know Brian well during his time with U2 and he is an impressive marketeer and strategic thinker. He is also a passionate advocate of new talent.
"Brian is already respected by our labels and media around the world and there are few people working in music today with such an encyclopaedic knowledge of our global market, both from an artist and label perspective."
Following his studies in linguistics at the University of Colorado, Boulder, Celler started his music industry career in the live business, travelling the world in the production teams of Aerosmith, AC/DC and Metallica. From 1993 to 1997, he was an artist manager with Q Prime, after which he spent nine years in artist development and international marketing roles at Sony Music in New York and London, latterly as Head of International Marketing based in New York.
Celler takes the helm of Universal Music UK's international team as they continue to roll out successful global campaigns for Sam Smith, Ellie Goulding, Mumford & Sons, 5 Seconds of Summer, Florence + The Machine, Lana Del Rey and Years & Years among many others.  He says, "I've had the honour to work with some of the pioneers in all aspects of music throughout my career, and feel an incredible sense of pride to be joining David's UK team, who I know first-hand are uniquely suited to confront the challenges facing everyone who places both personal and intrinsic value in music, especially new artists trying to get their start."
About Universal Music Group
Universal Music Group (UMG) is the world leader in music-based entertainment, with a broad array of businesses engaged in recorded music, music publishing, merchandising and audiovisual content in more than 60 countries.  Featuring the most comprehensive catalog of recordings and songs across every musical genre, UMG identifies and develops artists and produces and distributes the most critically acclaimed and commercially successful music in the world.  Committed to artistry, innovation and entrepreneurship, UMG fosters the development of services, platforms and business models in order to broaden artistic and commercial opportunities for our artists and create new experiences for fans.
Universal Music Group is a Vivendi company.  Find out more at: http://www.universalmusic.com.