ANNIE LEE NAMED CHIEF FINANCIAL OFFICER OF INTERSCOPE GEFFEN A&M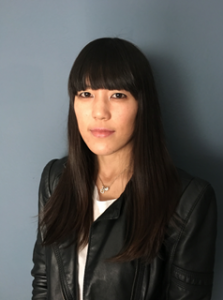 SANTA MONICA, March 14, 2019 — Interscope Geffen A&M is pleased to announce that Annie Lee has been appointed to Chief Financial Officer. Lee will oversee all of the company's finance functions as well as other key operational teams and report to Chairman and CEO John Janick. The appointment is effective immediately.
"I couldn't be happier to elevate Annie to Chief Financial Officer at the company," said Janick. "Throughout her tenure here she has been consistently growing and ready to take on new challenges. She has a keen eye for the financial and operational aspects of the business overall and our company in particular. Annie is an important part of the future of Interscope Geffen A&M."
Boyd Muir, Executive Vice President, Chief Financial Officer and President of Operations for Universal Music Group, said, "I have enjoyed watching Annie's career grow and flourish during her time at UMG. She's a tremendously talented executive and problem-solver with a strategic vision for the business. I cannot think of anyone more deserving of this promotion and I am looking forward to working more directly with her moving forward."
Annie Lee said: "I am thrilled and honored to become the CFO of Interscope Geffen A&M and would like to thank John and Boyd for the immense opportunity. Since joining Interscope 13 years ago, I have had the privilege of working with exceptional colleagues and artists. I look forward to the forthcoming years to continue to build on our success under John's leadership."
Lee joined Universal Music Group as Senior Financial Analyst in 2005, moving over to Interscope in 2006. She has worked in many capacities at the company, most recently as Senior Vice President, Finance and Operations for Interscope.
About Interscope Geffen A&M
Combining the legacies of three of the most influential record labels in modern music history, Interscope Geffen A&M embarked on a new tradition of musical achievement with its unification in 1999. Interscope Geffen A&M is a major force in global music, developing chart-topping artists across a wide range of musical genres including rock, rap, pop, and alternative.