ALICIA KEYS SIGNS WITH UNIVERSAL MUSIC PUBLISHING GROUP
UMPG to Globally Administer Rights to Alicia Keys' Iconic Song Catalog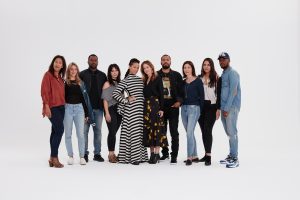 SANTA MONICA, September 4, 2019 – Universal Music Publishing Group (UMPG), a leading, global music publisher, today announced that 15-time Grammy Award-winning artist, songwriter, and record producer Alicia Keys has been signed to an exclusive administration deal. Through the new partnership, UMPG will support Keys' iconic music – both existing songs and future works – for creative opportunities around the world.
One of the most influential and talented musicians of her time, songwriter-artist-producer Keys has sold over 65 million records and 30 million albums worldwide. A supremely gifted songwriter, she has penned chart-topping hits including "Fallin," "My Boo," "No One," "Like You'll Never See Me Again," "You Don't Know My Name," "Empire State of Mind," and many more. Across her six highly acclaimed studio albums, Keys has had four No. 1 debuts on the Billboard 200; two No. 2 debuts; and all of her albums have topped Billboard's Top R&B/Hip-Hop Albums chart.
Said UMPG Chairman and CEO Jody Gerson: "At the beginning of her career, I was fortunate to have signed Alicia to her first music publishing deal at age 14. We shared tremendous success together over time and our relationship grew from a professional, publisher-songwriter relationship into a deep, personal friendship. Now, it is an honor to bring Alicia into my UMPG family."
Continued Gerson: "In the many years I've known Alicia, she has risen to become of the biggest names in music and an icon in art and culture whose songs are celebrated by fans around the world. I respect her tremendously as a songwriter, producer, performer, artist, mother, businesswoman, and as a person who is in control and standing in her power. Our UMPG global team looks forward to delivering outstanding creative opportunities in support of her timeless music."
Alicia Keys is a modern-day Renaissance woman—artist/songwriter/musician/producer, an accomplished actress, a New York Times best-selling author, a film/television and Broadway producer, an entrepreneur, and a powerful force in the world of activism. Since the release of her monumental 2001 debut album, 'Songs In A Minor', Keys' has built an unparalleled repertoire of hits and accomplishments.