10:22PM PARTNERS WITH NFT DEVZ TO ENABLE MOONPAY CHECKOUT, SIMPLIFYING THE PROCESS OF MINTING NFTs FROM KINGSHIP'S FIRST COLLECTION
MoonPay Checkout to allow fans to buy the digital tokens with credit cards
New Key Cards will provide collectors with access to the supergroup's virtual world, products and real-world experiences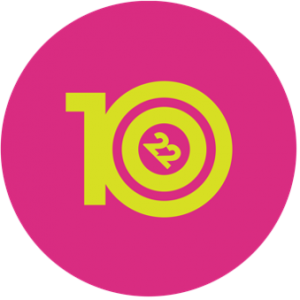 July 14, 2022 (SANTA MONICA) —10:22PM, Universal Music Group's next-gen label for discovering, developing and empowering artists, digital creators and brands, announced an agreement today with NFT Devz that will allow fans of the Bored Ape supergroup KINGSHIP to mint NFTs from the band's premiere collection using credit cards through MoonPay, the world's leading web3 infrastructure company.
KINGSHIP's first NFT collection, a series of Key Cards that provide access to the group's virtual world and token-gated community, as well as products and experiences, will become available to mint on Thursday, July 14. MoonPay Checkout will simplify the process of buying NFTs for first-time users through an intuitive check out process that requires no prior Web3 experience.
The new collectible Key Cards are the next step in KINGSHIP's growth, unlocking benefits for holders including a virtual space in one of the group's four island towers, where each band member lives, that are currently under construction. By acquiring entry to all four towers, holders secure full access and additional perks, changing the dynamic of how fans engage with their favorite artists. Additionally, each Key Card will contain unique attributes, some rarer than others, that will be revealed over time and as owners interact with the community.
"We're focused on creating a dynamic experience within KINGSHIP's immersive world that takes the fan experience to another level," said Celine Joshua, founder of 10:22PM and the creator of KINGSHIP. "To ensure fans without crypto experience or a digital wallet are able to participate in the mint, we've partnered with NFT Devz and MoonPay to ensure anyone with a credit card will be able to participate and go on this journey with KINGSHIP."
"Utility NFTs are going to revolutionize the music business and KINGSHIP is helping to lead the way," said Laura Gomez Rojas, Business Development Manager of MoonPay. "MoonPay is dedicated to unlocking ownership by onboarding the world to Web3. Partnering with visionary projects like this one is a big part of how we'll make that possible."
Fans and collectors can apply for the exclusive mint on kingship.io/allowlist. Day 1 KINGSHIP community members on Discord and holders of NFTs from the Bored Ape Yacht Club (BAYC), Mutant Ape Yacht Club (MAYC), Doodles, SupDucks, World of Women, and the littles are able to register for an early mint window.
KINGSHIP consists of three rare Bored Apes and a rare Mutant Ape: Captain (vocals, bass), KING (lead vocals), Arnell (beats, producer, drums) and Hud (guitar, keyboards, vocals). Their origin story and additional Key Card details are available on the group's website, Discord and Twitter. The team has grown quickly, including celebrity animator Jack Lanza and well-respected NFT collector Jimmy McNelis, a.k.a.J1mmy.eth.
About 10:22PM
As Universal Music Group's next-gen label, 10:22PM has been discovering, developing and empowering artists, digital creators and brands since 2018. Providing an innovative framework with a team of industry endemics, 10:22PM enables boundary-pushing talent to operate as fast and fluidly as the space requires. Using new technology and platforms, alongside first-of-their-kind strategies and execution, 10:22PM keeps its talent & IP at the forefront of entertainment and commerce. Leading the charge toward a web3 future, the label sits at the intersection of music, gaming, NFTs, blockchain and the metaverse.