10:22PM AND WORLD OF WOMEN CREATOR YAM KARKAI LAUNCH KENDRA JAE NFT COLLABORATION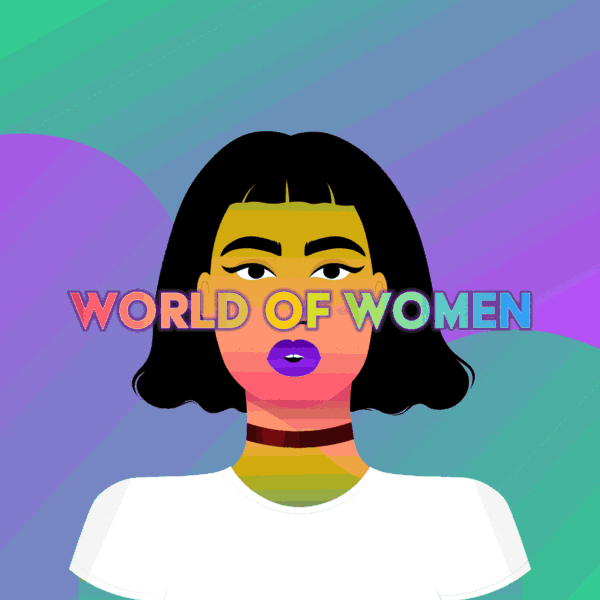 The collaboration marks the first-ever NFT project for World of Women and Karkai with a label and a recording artist
SANTA MONICA, November 18, 2021 — 10:22PM, a next-gen Web3 label that discovers and develops artists, intellectual property and digital creators, today announced a landmark collaboration with World of Women, one of the most successful non-fungible token (NFT) art projects, and its creator Yam Karkai to launch a series of NFTs with break-out recording artist Kendra Jae.
Together, 10:22PM and World of Women will drop a limited number of NFTs of Kendra Jae, who is signed to 10:22PM in partnership with Def Jam Recordings, each with unique characteristics, traits and styles celebrating her new music and upcoming EP. The collaboration marks Karkai's first NFT project with a label and a recording artist, and like World of Women's sold-out collection, will seek to empower women through art and promote diversity.
The World of Women community, as well as holders of World of Women x 10:22PM x Kendra Jae NFTs, will gain early access to experiences throughout Kendra's career, helping to promote culture and community. World of Women minted 10,000 collectible images consisting of unique, powerful and diverse women and reinvested a portion of the sold-out collection to crypto art projects and supporting non-profits empowering women through education and advocating to abolish child marriage.
Celine Joshua, founder of 10:22PM, said, "With World of Women, Yam created a crypto art project that myself and Kendra could identify with as diverse women and that, at its heart, sought to empower and lift us up. As Kendra's career grows during her journey as an artist, we want collectors and fans to grow along with her through these products and experiences. I'm very honored to work closely with Yam and for 10:22PM to be associated with the work of World of Women. Through her art, Yam is bringing more women into the world of NFTs and blockchain."
Karkai said, "I am honored and humbled for this incredible partnership with Celine Joshua, a rising talent like Kendra Jae, and a label such as 10:22PM which strongly stands for female empowerment. On behalf of the entire World of Women team, we are absolutely thrilled to unite diverse forms of art through the innovation that are NFTs. We are so excited to continue to grow with our wonderful and united community, whose support has meant the world to us, through this new and exciting opportunity with Kendra."
Kendra Jae commented, "I am so excited and honored to be a part of the World of Women NFT family. Women empowerment is something that will always be at the forefront of my brand and with this NFT collection I am able to empower my supporters and promote diversity. This collaboration marks a very special moment in my career as I am bringing new and old supporters on this journey with me into the tech world."
About World of Women
The breakthrough NFT Collection of Summer 2021, World of Women brings women and minorities to the forefront of an already male dominated space. Using Web 3 to assemble a community of like-minded spirits standing for gender equity, female empowerment and inclusiveness, it's already made a significant impact both in and out of the NFT Sphere. WoW is not only iconic as the first art project of its kind, but also for the actions it's already taken toward the brand's values. Partnering with NGOs as diverse as "Too Young to Wed", "She's the First" and "Code to Inspire" and supporting the growth of emerging artists of all backgrounds, through grants, events, investments, and spotlights. For more information please visit: https://worldofwomen.art or https://twitter.com/worldofwomennft.
About 10:22PM
As Universal Music Group's next-gen label, 10:22PM has been discovering, developing and empowering artists, digital creators and intellectual property since 2018. Providing innovative framework with a team of industry endemics, 10:22PM enables boundary-pushing talent to operate as fast and fluidly as the space requires. Through utilizing new technology and platforms, alongside first-of-a-kind strategies and execution, 10:22PM keeps its talent & IP at the forefront of entertainment and commerce. Leading the charge towards a Web3 future, sitting at the intersection of music, gaming, NFTs, Blockchain and the Metaverse.