UNIVERSAL MUSIC LATIN ENTERTAINMENT AND INDI-E ENTERTAINMENT GROUP, ANNOUNCE THE LAUNCH OF NEW LABEL "IN-TU LÍNEA"
Pirulo y la Tribu, Tierra Cali and Manny Manuel are the first artists to be signed by the label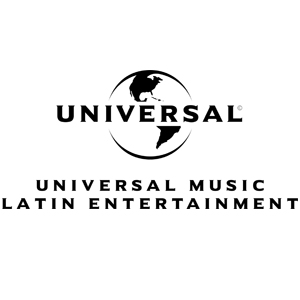 Miami FL, September 17, 2015 – Universal Music Latin Entertainment and Indi-e Entertainment Group announce the launch of new label "In-Tu Línea", with the purpose of developing and managing Hispanic artists  worldwide.
Jesús López, Chairman and CEO, Universal Music Latin America and the Iberian Península, said: "The knowledge and experience to find and develop new artists is one of the most valuable attributes in the music business. Few people have successfully contributed to the careers of so many Latin artists as Jorge Pino has done in the past decades. To have Jorge and his team working closely with the Universal Music team in Latin America is a great strategic complement that will help us maintain our commitment to new talent. I wish Jorge and his team at In-Tu Línea much success."
"Our business strategy is to provide a "one-stop-shop" service to our talent, with an emphasis on production, marketing, management and booking, always one step ahead of the challenges in this ever changing industry," stated Jorge Pino, CEO of Indi-e Entertainment Group. Together with Fidel Hernandez (COO), they want to contribute to artist development in any music genre with support from Universal Music Latin Entertainment.
Along with the new label announcement, Pirulo y La Tribu, Tierra Cali and Manny Manuel are among the first artists signed by In-Tu Línea.
Pirulo y La Tribu are known for their revolutionary urban salsa sound, and have an extensive musical career that includes a nomination for Premios Billboard 2015. The group has shown its talent and versatility by contributing in the salsa, rumba, jazz and Latin jazz genres.
Tierra Cali was the first regional Mexican group to sign a worldwide record deal with In-Tu Línea, and their new album #HASHTAG Y LO MAS TRENDING will be the first album released under the label. This renowned group, led by their vocalist Humberto Plancarte, has had many radio hits and great sales success, including seven gold and platinum records granted by the RIAA (Recording Industry Association of America).
Another upcoming release is Manny Manuel's new studio album. The well-known Puerto Rican artist has had a long and successful musical career with many nominations and international awards. The development and managing of this artist will be in conjunction with Ángelo Medina and his sales and marketing team. The album is set to release worldwide in November and will be available in all formats.
In-Tu Línea has a catalog of well-known artists such as Cosculluela, Farruko, Héctor Acosta 'El Torito', Joseph Fonseca, Los Huracanes del Norte, Los Inquietos del Norte, Tego Calderón and  Tito 'El Bambino'. A new compilation series will be released soon by the title "The Ones", and will feature hits by urban artists such as Farruko and Cosculluela.