UNIVERSAL MUSIC GROUP PROMOTES DEBORAH HYACINTH TO SVP DIGITAL MARKETING INNOVATION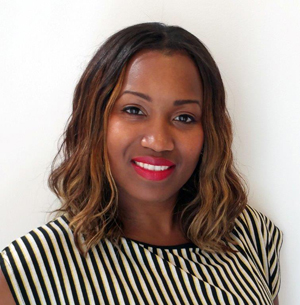 London, May 12, 2015 – Deborah Hyacinth has been promoted to the new role of SVP Digital Marketing Innovation. Based in London and reporting to UMG's President of Marketing Andrew Kronfeld, Hyacinth will lead the development and implementation of innovative digital marketing strategies for Universal Music Group's artists and labels around the world.
Since joining the company in 2011 as VP International Digital Marketing, Hyacinth has established UMG's central marketing innovation team, building a suite of products and launching digital campaigns across social media, digital advertising and music streaming and developing successful new applications for rapidly evolving technologies such as augmented and virtual reality.
Kronfeld said: "Deborah and her team have developed skills and capabilities that are right at the heart of our marketing campaigns all around the world. In Deborah we have an executive who is a leader in finding and building on the intersection of marketing, innovation, technology and creativity and I'm delighted she's taking on this expanded role."
Hyacinth said: "Music continues to be at the forefront of digital innovation and I'm thrilled to be part of a team at Universal Music Group that has the vision and ambition to build on our leadership position and deliver ever more powerful marketing strategies and tools for our artists."
Since joining Universal Music Group in 2011 Hyacinth has spearheaded digital initiatives for a host of superstar and internationally successful artists including the Rolling Stones, Avicii, 5 Seconds of Summer, Ariana Grande, Sam Smith, Imagine Dragons and many others. She previously held a number of digital marketing roles at a variety of music and media companies including EMI and Reuters.
ABOUT UNIVERSAL MUSIC GROUP
Universal Music Group is the global music leader, with wholly owned operations in 60 territories. Its businesses also include Universal Music Publishing Group, one of the industry's premier music publishing operations worldwide.
Universal Music Group's labels include A&M Records, Angel, Astralwerks, Blue Note Records, Capitol Christian Music Group, Capitol Records, Capitol Records Nashville, Caroline, Decca, Def Jam Recordings, Deutsche Grammophon, Disa, Emarcy, EMI Records Nashville, Fonovisa, Geffen Records, Harvest, Interscope Records, Island Records, Machete Music, Manhattan, MCA Nashville, Mercury Nashville, Mercury Records, Motown Records, Polydor Records, Republic Records, Universal Music Latino, Verve Music Group, Virgin Records, Virgin EMI Records, as well as a multitude of record labels owned or distributed by its record company subsidiaries around the world. The Universal Music Group owns the most extensive catalogue of music in the industry, which includes the last 100 years of the world's most popular artists and their recordings. UMG's catalogue is marketed through two distinct divisions, Universal Music Enterprises (in the U.S.) and Universal Strategic Marketing (outside the U.S.). Universal Music Group also includes Global Digital Business, its new media and technologies division and Bravado, its merchandising company.
Universal Music Group is a fully owned subsidiary of Vivendi.