REPUBLIC RECORDS PROMOTES BEN ADELSON TO EXECUTIVE VICE PRESIDENT OF A&R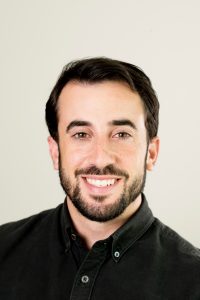 NEW YORK, May 24, 2018 – Republic Records has advanced Ben Adelson to Executive Vice President, A&R—as announced today by Rob Stevenson and Wendy Goldstein.
As Senior Vice President of A&R since 2015, Mr. Adelson has consistently identified, signed, and cultivated marquee talent. Among his signings are multiplatinum GRAMMY® Award-nominated superstar James Bay, indie stalwart Lord Huron, and buzzing upstart Noah Kahan.
In his new post, he will continue to focus on discovering and developing talent, further building the world-renowned Republic Records roster in the process.
"I started here as an intern eleven years ago," says Mr. Adelson. "The culture of the company is one of innovation. Monte and Avery are incredible leaders. I look up to them, what they've created with Republic, and what they've been able to do. As a result of their approach, Republic is the best at breaking new talent. Rob, Wendy and I work very closely on a lot of projects. I've learned so much from them in terms of making records, developing artists, and building careers. I'm grateful for the opportunities and invaluable experience I've gotten at the company."
Mr. Stevenson comments, "Ben's ability to spot new talent and nurture artists' careers makes him a cornerstone of our team.  His track record for breaking artists is fast solidifying him as one of the industry's foremost A&R executives and I'm proud to work with him."
"Ben has cemented himself as one of this generation's most trusted A&R minds," adds Ms. Goldstein. "He's uncovered and developed real career artists whose impact resonates throughout the business. It's been an honor to work with him on this journey."
Co-Founder and President Avery Lipman says, "A&R remains the backbone of our company. We're built on a tradition of breaking new artists, and the department represents the front line in that pursuit. I'd like to congratulate Ben on his continued achievements and this much-deserved promotion."
Mr. Adelson joined the label as an intern in 2007. He was hired as Avery Lipman's assistant until 2009. From February 2010 to August 2011, he did A&R at Epic Records. 2011 saw him return to Republic Records as Director of A&R and then Sr. Director of A&R before becoming Vice President of A&R in 2013 and Senior Vice President of A&R in 2015. He graduated from USC in 2009.