MICHELLE JUBELIRER PROMOTED TO CHIEF OPERATING OFFICER, CAPITOL MUSIC GROUP
Top-Level Entertainment Executive Has Played Key Role In Company's Resurgence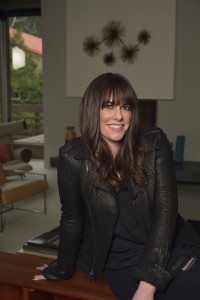 Hollywood, CA, May 26, 2015 – Michelle Jubelirer has been promoted to Chief Operating Officer, Capitol Music Group (CMG), it was announced today by company Chairman & CEO Steve Barnett, to whom Jubelirer continues to report.  In her elevated position, Jubelirer will focus on the company's business strategy and development and expand her role as a senior liaison to CMG's parent company, Universal Music Group (UMG).  She will continue to work closely with Barnett and other members of his executive team to set the creative direction of CMG and oversee the management and day-to-day operations of the company and its portfolio of labels, including Capitol, Virgin, Motown, Blue Note, Harvest, I.R.S. Nashville, Astralwerks and label services and independent distribution company Caroline. Jubelirer is based in Hollywood at the company's iconic Capitol Tower.
According to Steve Barnett, "Michelle has been an enormous asset to our company, our artists and staff since joining us at the very beginning of our rebirth more than two years ago.  Her background as an advocate for the artist community is essential to our forward-thinking approach to A&R and for attracting both established and developing talent to the label.  Furthermore, she helps ensure that our agreements are artist-friendly, smart and fair for all.  Michelle has played a major role in our revitalization and success, and her promotion to COO is well-deserved and reflects her stature in the company. I congratulate her and look forward to working with her for many years to come."
Jubelirer commented, "I am truly thankful to Steve for his ongoing support and encouragement, and for entrusting me with these expanded responsibilities.  His incredible drive, vision and business acumen continue to inspire me every day. I'm exited to be working with him and his talented executive team – Greg Thompson, Scott Greer and Geoff Harris – as we lead our dynamic staff to achieve great results for our artists and their music. My thanks, as well, to Lucian Grainge, Boyd Muir, Michele Anthony and everyone at UMG who enable us to set the bar high in every aspect of our business."
Jubelirer joined CMG in January, 2013 as Executive Vice President and has been integral to some of the company's highest profile and competitive signings and associations, including Beck, Arcade Fire, Banks, Neil Diamond, My Morning Jacket, Catfish & The Bottlemen and Hey Violet, to name several.  Previously, Jubelirer was a partner for five years at King, Holmes, Paterno & Berliner, one of the entertainment industry's most highly regarded law firms.  Among the diverse roster of clients Jubelirer has represented while at the firm are Frank Ocean, Pharrell, M.I.A., Odd Future, Ke$ha, The Gossip, Swedish House Mafia, Avicii, Marilyn Manson, Yeah Yeah Yeahs, Damian Marley, Slipknot, The Neighbourhood, Tommy Lee, Grimes, Tori Amos and Buckcherry, along with many other musicians, fashion designers and visual artists.
Jubelirer was well versed in the full range of entertainment-related legal representation for her clients, including recording agreements, sponsorships, endorsements, appearances, performances, merchandise agreements, publishing agreements and television and movie contracts.  She began her career as a mergers and acquisitions attorney at New York's Simpson Thacher & Bartlett in 1999 before joining Sony Music in 2003. Jubelirer moved to Los Angeles and King, Holmes, Paterno and Berliner in 2005.