Richelle Parham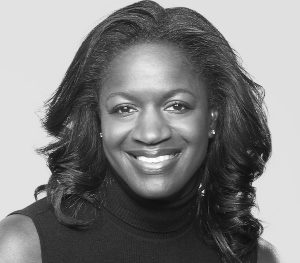 Richelle Parham is President of Global E-Commerce and Business Development for Universal Music Group. A member of UMG's senior management team, Parham oversees the company's global e-commerce strategy and business development across its iconic labels, music publishing company, operating units and territories. Parham is a seasoned senior-level executive with more than 25 years of global strategy and marketing experience at companies including eBay and Visa and a proven track record of leading high-performing business and marketing teams, utilizing strategic and analytical decision-making expertise to successfully drive key business performance.
Before joining UMG, Parham served as Managing Director of WestRiver Group, where she led investments in the consumer experience economy, and prior to that, she was General Partner of Camden Partners, a private equity firm focused on investing in growth-stage global consumer companies. Parham previously served as Chief Marketing Officer of eBay, where she leveraged her background in consumer and digital marketing to develop strategies and execute all marketing activities and globally oversaw eBay's brand strategy and brand marketing, Internet marketing and CRM. Before eBay, Parham served as head of Global Marketing Innovation and Initiatives, and head of Global Marketing Services, at Visa Inc.
Parham is highly recognized for her work, including: Black Enterprise's "Power in the Boardroom"; Fast Company's "Most Creative People in Business 1000"; Forbes' "50 Most Influential CMOs in the World"; and Savoy Magazine's "Most Influential Women in Corporate America," among many more. She also serves on the board of directors for Best Buy (NYSE: BBY), e.l.f. Beauty (NYSE: ELF) and LabCorp (NYSE: LH). Parham holds double Bachelor of Science degrees in Business Administration and Design Arts from Drexel University, where she has served on the university's board of trustees since 2014.