Michele Anthony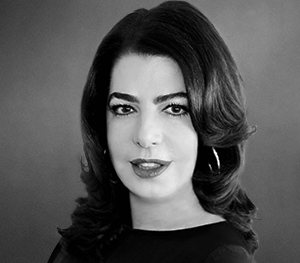 Michele Anthony is Executive Vice President of Universal Music Group, where her responsibilities include helping manage UMG's U.S. labels and overseeing Universal Music Canada, the global catalog division Universal Music Enterprises, as well as the company's global brand partnerships.
She is also responsible for the U.S. Commercial Services Division, where she works with UMG's U.S. labels to maximize commercial and strategic opportunities to establish new revenue streams, form alliances with third parties and create a variety of special projects. Anthony additionally oversees development of UMG's film, television and theatrical projects alongside Universal Music Publishing Group Chairman and CEO Jody Gerson.
Anthony has an unparalleled depth of experience working with labels and artists. She previously founded 7H Entertainment, a consulting and management firm whose clients included Pearl Jam, Prince, Black Sabbath & Ozzy Osbourne, Björk and Soundgarden, among others. Before 7H Entertainment, Anthony served as President and Chief Operating Officer of Sony Music Label Group U.S., where she oversaw day-to-day management and operations of the company's labels. Prior to Sony Music, Anthony was a partner in the entertainment practice at law firm Manatt, Phelps, Rothenberg & Phillips, where her roster of clients included Guns N' Roses, Alice In Chains, Rick Rubin, Sub Pop Records and The Pixies.
Anthony represents UMG on the boards of several organizations, including The Recording Industry Association of America (RIAA), She Is The Music, Mass Appeal, a New York-based media & content company focused on urban culture, and she serves on the boards of the Rock & Roll Hall of Fame and Global Citizen, where she helped found the annual Global Citizen Festival in New York.
Throughout her career, Anthony has been recognized for her professional achievements and leadership in causes that advance the rights of women, protect the environment, support education and seek to eliminate global poverty. In 2014, Billboard magazine named Anthony the top female executive in the publication's annual Women in Music issue, and her industry leadership is regularly recognized by Billboard and Variety, among other publications. The UJA-Federation of New York named Anthony its 2017 Music Visionary of the Year for her exceptional professional accomplishments and commitment to philanthropy, becoming the first woman to receive this award as a solo honoree.