Gautam Srivastava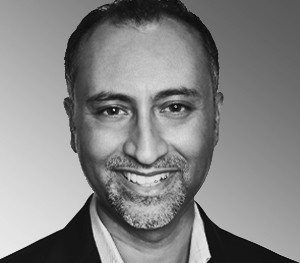 Gautam Srivastava is Executive Vice President, Human Resources, overseeing all aspects of UMG's global human resources operations spanning more than 60 countries, including compensation and benefits, recruiting, people development, workforce and leadership planning, pensions, union and regulatory frameworks, information systems, and diversity initiatives.
Srivastava is also a member of UMG's Executive Management Board and serves as a liaison to Vivendi, UMG's parent company, on human resources matters. He is based at the company's headquarters in Santa Monica, California, and reports to Lucian Grainge, Chairman and Chief Executive Officer of Universal Music Group.
Srivastava brings to UMG extensive leadership and operating experience in human resources and general management across large, global technology companies.
Before joining UMG, Srivastava was Senior Vice President, Chief Human Resources Officer at Shutterfly, Inc., an e-commerce photo publishing company.  Prior to Shutterfly, from 2009 to 2014, Srivastava was Senior Vice President, Chief Human Resources Officer and Chief Marketing Officer at LSI Corp., a datacenter storage and networking technology company, until its sale in May 2014.
From 2004 to 2008, Srivastava held several roles at Advanced Micro Devices, Inc., a global semiconductor company, including Vice President, Sales and Marketing and Managing Director of Middle East, Africa and Pakistan; Vice President, Sales and Marketing and Chief of Staff to the Chief Sales and Marketing Officer; and Director and then Vice President, Compensation and Benefits.
Prior to AMD, Srivastava was a Principal at Mercer Human Resources Consulting and, earlier in his career, worked in several start-ups and in management consulting. Srivastava holds a Bachelor of Arts in Business Economics from the University of California, Los Angeles.