DR. ALEXANDER BUHR APPOINTED MANAGING DIRECTOR OF DECCA CLASSICS
Paul Moseley takes up new international role as SVP of Strategic Content and Partnerships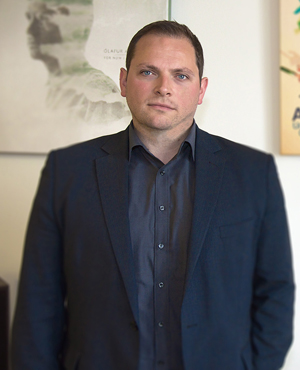 LONDON, FEBRUARY 10, 2016 — Dr. Alexander Buhr has been appointed Managing Director of Universal Music's London-based Decca Classics, one of the most famous and respected labels in classical music, renowned around the world for its roster of superstar artists and emerging new talent. Buhr was previously Managing Director of Universal Music's Mercury Classics label, which he will continue to run, now becoming part of the Decca Records Group. His appointment to Managing Director Decca Classics & Mercury Classics is effective immediately.
Buhr succeeds Paul Moseley who has been appointed Senior Vice President of Strategic Content and Partnerships, Global Classics.
In this new international role Moseley will work across all Universal Music's classical labels worldwide, including Deutsche Grammophon, Decca Classics and Mercury Classics, to oversee the strategic management of the company's market-leading classical recording and audio-visual assets.
Buhr will report to Rebecca Allen, Decca Record Group's Managing Director who now assumes responsibility for all of Decca's operations, while Moseley reports to Dickon Stainer, Universal Music's President and CEO of Global Classics.
Dr. Alex Buhr, Managing Director Decca Classics & Mercury Classics said:  "It is an honour to take the helm of this outstanding label and I am excited to lead its exceptional team.  I have been inspired by Decca's extraordinary artists as long as I can remember – I can't wait to collaborate closely with them to further develop their remarkable careers, to bring new artists on board and to explore, with them, the incredible opportunities that lie ahead."
Paul Moseley, Senior Vice President of Strategic Content and Partnerships, Global Classics said: "I am hugely excited at the opportunity to develop my passion for content across all our wonderful labels. I look forward to working with both our creators and our curators of content as we find ways to satisfy and anticipate the needs of our consumers and partners better and faster."
After 10 years in Deutsche Grammophon's International Marketing and A&R teams, working with artists including Lang Lang, Krystian Zimerman, Pierre-Laurent Aimard, Elina Garanča, Magdalena Kožená, Gustavo Dudamel, Hilary Hahn and Lisa Batiashvili, Alex Buhr was appointed Managing Director and tasked with launching Mercury Classics in 2012. Over the following four years he has built the label into one of the most innovative and distinctive classical labels in the world, enjoying major success and widespread acclaim with its career-focused strategy for artists including Miloš Karadaglić, Yundi, Tori Amos, Olafur Arnalds, Andreas Ottensamer and Mari and Hakon Samuelsen. Buhr holds a PhD in Musicology from the University of Hamburg as well as an MBA (SMI Steinbeiss, SDA Bocconi, and Stern School of Business).
Paul Moseley is one of the most experienced executives in classical music. He worked for many years at Decca in a variety of roles including UK Label Head and International Vice President of Marketing. In 2005 he set up the innovative Onyx Classics label before returning to Decca Classics in 2009 as General Manager of A&R and then Managing Director. Decca Classics was named Gramophone Label of the Year in 2013 under his leadership. In his career he has worked with a host of classical music's best known artists including Daniel Barenboim, Cecilia Bartoli, Renée Fleming, Luciano Pavarotti and Georg Solti.
About Universal Music Group
Universal Music Group is the global music leader, with wholly owned operations in 60 territories. Its businesses also include Universal Music Publishing Group, one of the industry's premier music publishing operations worldwide.
Universal Music Group's labels include A&M Records, Angel, Astralwerks, Blue Note Records, Capitol Christian Music Group, Capitol Records, Capitol Records Nashville, Caroline, Decca, Def Jam Recordings, Deutsche Grammophon, Disa, Emarcy, EMI Records Nashville, Fonovisa, Geffen Records, Harvest, Interscope Records, Island Records, Machete Music, Manhattan, MCA Nashville, Mercury Nashville, Mercury Records, Motown Records, Polydor Records, Republic Records, Universal Music Latino, Verve Music Group, Virgin Records, Virgin EMI Records, as well as a multitude of record labels owned or distributed by its record company subsidiaries around the world. The Universal Music Group owns the most extensive catalogue of music in the industry, which includes the last 100 years of the world's most popular artists and their recordings. UMG's catalogue is marketed through two distinct divisions, Universal Music Enterprises (in the U.S.) and Universal Strategic Marketing (outside the U.S.). Universal Music Group also includes Global Digital Business, its new media and technologies division and Bravado, its merchandising company.
Universal Music Group is a fully owned subsidiary of Vivendi.