DEUTSCHE GRAMMOPHON LAUNCH NEW COLLECTION AVAILABLE EXCLUSIVELY ON iTUNES
Legendary Yellow Label Albums now Available Mastered for iTunes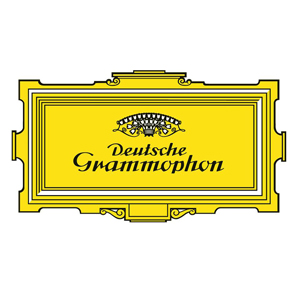 Berlin, April 2, 2015 – Deutsche Grammophon presents a major worldwide campaign, offering a special 32-album selection of truly legendary recordings from the Deutsche Grammophon catalogue. A further 30 albums will be added to the selection later in the year.
All albums are available Mastered for iTunes, encoded from 24 Bit / 96 kHz high resolution masters, delivering music to listeners exactly the way the artist and recording engineer intended. 18 of these are brand new re-masters from their original analogue sources, exclusively produced for iTunes.
Featured artists include conductors such as Herbert von Karajan, Carlos Kleiber, Claudio Abbado and Gustavo Dudamel, pianists such as Emil Gilels, Martha Argerich, Maurizio Pollini and Hélène Grimaud, and instrumentalists and singers such as Anne-Sophie Mutter, Hilary Hahn and Anna Netrebko.
Universal critical acclaim is common to the carefully chosen albums.  For example, BBC Music wrote of Mstislav Rostropovich's recording of Dvorak's Cello Concerto, with Karajan and the Berlin Philharmonic: "Rostropovich's emotional and sonic power in this classic 1968 recording has never been bettered." Gramophone wrote of Gilel's Grieg's Lyric Pieces: "The Russian master brings these miniatures to life in performances full of palpable love for the music." And The Daily Telegraph said of Wilhelm Kempff's performances of Beethoven's Fourth and Fifth Piano Concertos: "If you own just one Beethoven concerto album, this should be it."
Deutsche Grammophon's Grammy-award winning Producer, Sid McLauchlan, commented on the high sound quality of Mastered for iTunes:
"We conducted a blind listening test in a studio, switching between our 24 Bit/96 kHz studio masters and Mastered for iTunes and found the differences astonishingly small. Nor did they fit into categories like "better" or "worse". It was more like: Is there ANY difference? The warmth, clarity and tonal qualities of the voices, instruments and their acoustic spaces were all there, as was that intangible: emotion. Our conclusion was that the differences were too small to be noticeable and we couldn't tell which one was which, nor which one was better than the other! – Mastered for iTunes is a definite win for the classical consumer."
18 brand-new titles, exclusively mastered for iTunes. Available now on iTunes: www.iTunes.com/deutschegrammophon.