BRAVADO CEO TOM BENNETT STEPS DOWN; MAT VLASIC NAMED NEW CEO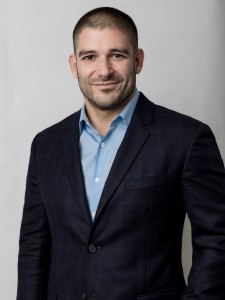 SANTA MONICA, March 4, 2016 – Universal Music Group (UMG), the world leader in music-based entertainment, announced today that Tom Bennett is stepping down from his role as Chief Executive Officer of Bravado, its global merchandising division, effective immediately in order to launch a new venture of his own. Bennett will continue to work closely with UMG in his new venture, serving as a consultant to UMG.
Mat Vlasic is succeeding Bennett as CEO. Vlasic joins Bravado from Sony Music, where he led the company's Merchandising Division and signed merchandising agreements with artists including A$AP Rocky, Bob Dylan, Iggy Pop & The Stooges, Johnny Cash, Lamb of God and The Strokes, among many others.
In making the announcement, Boyd Muir, Chief Financial Officer and Executive Vice President of Universal Music Group and to whom Bravado reports, said, "Tom has done an outstanding job building Bravado into the most successful merchandising company in the industry. On behalf of everyone here, I thank him for all of his many contributions and we look forward to working with him in his new endeavor. I'm thrilled that we have identified a uniquely qualified successor in Mat Vlasic who brings to Bravado a passion for working with artists and helping them realize their vision for extending their brands through a variety of fan-driven products."
Bennett said, "I depart today proud of all that we accomplished at Bravado, thankful to our incredible team and everyone at UMG, wistful to depart after so many years here, and of course beyond excited to launch this new business. I have decided it is the perfect time to get back to my entrepreneurial roots and work on projects where I can be fully immersed in both the creative and commercial aspect of the business and be able to work in a much more hands on way with a great group of artists. I'm pleased that I'll also continue working with the team at Bravado in a consultant position so we can be sure to take care of the many great artists we work for."
"Building on Bravado's great legacy, we will distinguish ourselves with our artist-first mentality, top notch products and by being at the forefront of technology and innovation," Vlasic said. "I look forward to bringing an integrated approach to working with Bravado's incredible artist roster, one that's not just about transactions, but that focuses on an artist's long term goals, and how to best connect them with their fans 365 days a year through products and experiences. I'm thankful to Tom, Boyd, Michele Anthony and the entire UMG management team for this incredible opportunity."
About Mat Vlasic:
Prior to joining Bravado, Vlasic worked at Sony Music since 2003, where he held positions in finance and marketing before founding their in-house Consumer Products and Licensing Division. At Sony, he successfully signed an array of artists including A$AP Rocky, Bob Dylan, Fifth Harmony, Johnny Cash, The 1975 and The Strokes. Before Sony, Vlasic was an agent at the music agency MVO Ltd., worked in interactive marketing at AOL and started his career in corporate development at <kpe>, a media and entertainment venture investment company.
About Tom Bennett:
Bennett rejoined Bravado as CEO in North America in March 2004, and has since worked to strengthen and expand the company's business through agreements with The Rolling Stones, Adele, Bob Marley, Justin Bieber, Guns N' Roses, Kayne West, The Weeknd, Lady Gaga and the Ramones, among many others.
About Universal Music Group
Universal Music Group is the global music leader, with wholly owned operations in 60 territories. Its businesses also include Universal Music Publishing Group, one of the industry's premier music publishing operations worldwide.
Universal Music Group's labels include A&M Records, Angel, Astralwerks, Blue Note Records, Capitol Christian Music Group, Capitol Records, Capitol Records Nashville, Caroline, Decca, Def Jam Recordings, Deutsche Grammophon, Disa, Emarcy, EMI Records Nashville, Fonovisa, Geffen Records, Harvest, Interscope Records, Island Records, Machete Music, Manhattan, MCA Nashville, Mercury Nashville, Mercury Records, Motown Records, Polydor Records, Republic Records, Universal Music Latino, Verve Music Group, Virgin Records, Virgin EMI Records, as well as a multitude of record labels owned or distributed by its record company subsidiaries around the world. The Universal Music Group owns the most extensive catalogue of music in the industry, which includes the last 100 years of the world's most popular artists and their recordings. UMG's catalogue is marketed through two distinct divisions, Universal Music Enterprises (in the U.S.) and Universal Strategic Marketing (outside the U.S.). Universal Music Group also includes Global Digital Business, its new media and technologies division and Bravado, its merchandising company.
Universal Music Group is a fully owned subsidiary of Vivendi.